Tutoring Center
Brisbane Tutoring Center, Inc. (BTC) applies a variety of instructional methods best suited to the learning style of each individual student. Since 1986, BTC has continued positively impacting student success and academic achievement through the application of results-based and proven instructional methods aligned with each student's style of learning.
BTC provides:
Academic tutorial instruction and support on a one-to-one and small group basis.
Students have open access to assistance in every aspect of their instruction.
Experience has shown students benefit from a balance of one-to-one instruction followed by some independent work and needed support. Continual interaction between student and instructor is an essential part of the learning process and serves to increase the level of success for each student.
Every Brisbane Academy tutor is well-versed on the related subjects area(s) and trained in the most effective teaching methods. Our experienced tutors are passionate about helping all students raise their level of confidence.
We invite you to help us assist your child in experiencing increased confidence and academic success. Instruction is offered in the following subject areas:
Math Enrichment
Reading Comprehension
Writing Skills
Science
English
Spanish & French
Study Skills
Test Taking Skills
Homework Assistance
College Preparatory Skills
Reading/Math Competency Testing
ACT/SAT/PSAT/EOG Prep*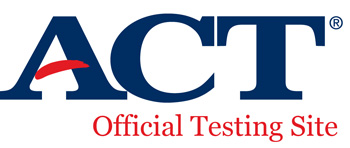 THE PROCESS: A STEPPED APPROACH
Step 1: Complete Academic Assessment
We administer a thorough test battery to evaluate your child's academic strengths and weaknesses. A variety of tests are used to measure hand-eye coordination and reading and math skills.
For younger students, the battery includes an evaluation of basic concepts and phonetic ability.

For all students, we measure sight word ability, the ability to read aloud and silently, and the ability to write a short paragraph.

We administer a standardized achievement test to provide grade equivalents and percentiles in reading and math.

We use our own math placement exam to gain an understanding of your child's computational and problem solving ability.

For older students, we administer a study habits evaluation.

During the evaluation, we observe your child's behavior and reaction to the tests.
For non-readers, the testing battery takes about one hour. For most others, it takes about three hours.
Step 2: Conduct Error Analysis and Instructor Evaluation
Before the parent conference,
We spend considerable time analyzing the assessment test to gain an understanding of the results.

Each child produces a unique testing battery profile and we use the experience gained from working with thousands of children to refine our analysis.

Based on this analysis, we develop a prescription – a learning plan – that we share with you during our parent conference.
Step 3:  Complete Parent Consultation & Recommendation
We invite both parents/guardians and those responsible for the child to our professional office to review our observations, conclusions, and recommendations. However, we do not invite the child to the conference. During the conference:
We discuss your child's behavior during the testing process, as well as our belief about how he or she will respond during our tutoring sessions.

We review every test and do our utmost to answer all your questions.

We give you our understanding of the home-school-Huntington relationship and how you and your child can use it to work towards success.

We present our Learning Plan, which is a broad outline of the subjects on which we will work, as well as the curriculum items we will use.

We present our estimate of the program duration (in terms of hours of instruction) and, together, we develop a tutoring schedule and payment plan that meets your child's and family's needs.
While the conference's duration depends on the complexity of the test battery's profile and your questions, most conferences take about one to one and one-half hours to complete.
Step 4: Tutoring
Our Director and/or Tutoring Coordinator will create your child's tutoring program based on the assessment test results, instructor observations and recommendations, and parent feedback. Our approach is to begin instruction at foundational levels that will improve each student's understanding and mastery of the subject matter and ensure success. (For example, if a child's reading ability is at the fifth grade level, we typically will begin instruction at the fourth grade level.) The goal is to give your child a sense of accomplishment – a sense of "I can do it." As he or she experiences success, we increase difficulty level so there is an increased sense of challenge. It is a delicate balance, developing enthusiasm, while insuring effective skill development.
Step 5: Interim Conferences
We schedule frequent conferences to discuss progress at school, at home, and at Brisbane Tutoring Center. During each conference, we discuss:
Goals we have set and what your child has achieved.

Successes as well as the challenges that both you and we face.
The conference duration typically is about one-half hour dependent upon the topics and your questions.
* ACT is a registered trademark of ACT, Inc., which was not involved in the development of, and does not endorse this program. SAT, PSAT are registered trademarks of the College Entrance Examination Board, which was not involved in the development of, and does not endorse this program.