Enrichment Camps – Year Round
At Brisbane Academy Preparatory School, success can be measured by our students' academic achievements, but that is only part of the story. It is also measured by how students, and their families, flourish in an environment that promotes personal growth and a love for learning. 

Praise for Brisbane Academy
This year Brisbane Academy families participated in an annual anonymous survey and gave us high marks for helping students succeed academically and emotionally. Here's how we scored*:
100% of parents agree their students are very satisfied with the program.

97% of parents would recommend Brisbane Academy to other families.

95% of parents agree the instruction is high quality and effective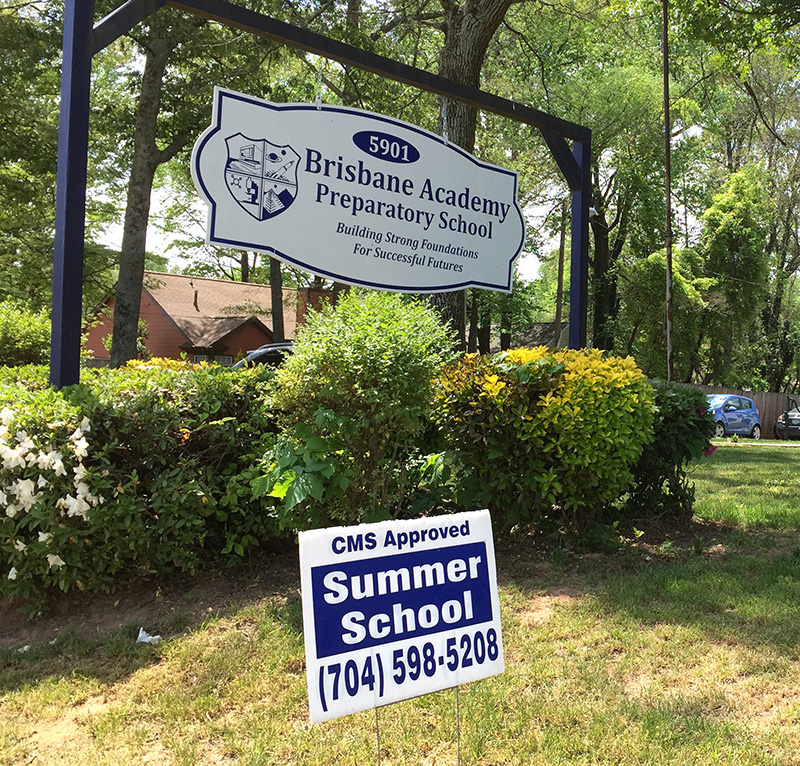 The Difference
Engaged Learners: Smaller class sizes facilitate more direct interaction with each instructor, thereby keeping each student engaged in learning and mastering course material.
Committed Qualified Staff: Students also benefit from having instructors who are genuinely committed to ensuring they succeed.
Hands-on Tailored Instruction: Qualified instructors lead students through the program instead of shifting the task of teaching to a computer program or a fixed series of drill-and-practice worksheets.
Learning Style Tailored Instruction: We tailor instruction in a manner that is most conducive to the student's style of learning. Over the years we have found this to be the most effective way to ensure all students progress individually or as a group. Matching each student's learning style to the appropriate method of instruction helps to create an ideal opportunity for each student to excel. Instruction that is tailored to the right level for each student means less stress and more success.
HIGH SCHOOL SUMMER ENRICHMENT PROGRAM
On the first day of each session, students should be dropped off at the main office prior to the start of their classes.

On all succeeding days, students must arrive and depart or be picked up promptly after their class ends.

It is each student's responsibility to be on time for all classes.

In the event of unavoidable late arrivals or absences, students must contact the school office and/or instructor prior to the start of class.

Students who accumulate more than four (4) tardies or one (1) unexcused absence will be subject to immediate termination from the program.
Mathematics
Math 1 (Algebra 1 Focus+)

Math 2 (Geometry focus+)
English
English 9, 10, 11 & 12

Creative Writing
History
Civics (ELP)

World History

US History

Geography
Foreign Language
Science
Earth/Environment Science

Biology

Physical Science

Chemistry
Electives
(offered based on demand)

Note:  CMS Students must obtain written approval from their home school prior to registering for classes. A standard consent form may be obtained from their Guidance Office.
Note:  Individual class schedules are subject to change before the first day of instruction based upon demand.
MIDDLE SCHOOL SUMMER ENRICHMENT PROGRAM
The purpose of these workshops is to develop and reinforce the foundational skills for Reading, Writing, Mathematics and study skills. These workshops are recommended for Grades 6 – 8.
Reading: includes both oral and comprehension practice each day for school and home.
Compositional writing: Includes basic grammar, journal entries, and essay writing to build and establish proper written expression.
Mathematics: Emphasizes computational (multiple digit addition/subtraction/ division/ multiplication of decimals, fractions & percentages), problem solving & basic algebraic skills.
Test-taking strategies & study skills: Taught to encourage students to study smart and use time wisely.
Additional Instruction: Subject areas (Science, Social Studies, etc.) offered based upon demand.
Time/Day: 9:00 am – 1:00 pm (Monday – Friday)
Location: All sessions will be held on the campus of Brisbane Academy.
Instruction for Credit & Promotion: Available with written consent from home (CMS) school. Minimum of 80 classroom hours (4 weeks) of instruction required.
Enrollment: Students are registered on a first come/first serve basis.
Class Size: Small-group – no more than 8:1 student to teacher ratio.
Supplies Needed: Please bring notebooks paper, pencils, erasers, graphing paper, a binder with three section dividers, and a positive attitude.
Discipline: Disruptive behavior will not be tolerated and may result in termination of enrollment. Fees are non-refundable after the first day of class and for enrollment terminations due to disruptive behavior or other disciplinary reasons.
Dress Code: The following is strictly PROHIBITED – Sagging Pants/Exposed Midriffs/Doo Rags/Caps/Mouth Fronts or Removable Caps
Primary Subject Area Outline
| | | |
| --- | --- | --- |
| Subject | Elementary School | Middle School |
| Reading | Letter formation; sounds recognition; sight words; reading comprehension, including main idea, following directions, detail, conclusions; reading rate; critical thinking skills | Reading comprehension, including main idea, following directions, details, making inferences, conclusions; reading rate; critical thinking skills |
| Writing | Grammar, punctuation, capitalization, sentence writing, paragraph writing | Grammar, punctuation, usage, writing process, writing style, writing test essays, writing reports |
| Phonics/Spelling | Phonetic Analysis, including: consonants, vowels, digraphs, diphthongs, blends, plurals, compound words, phonetic rules, word endings, syllabication | Structural word analysis, prefixes/suffixes, linguistic sentence analysis |
| Vocabulary | Word recognition, word meaning, words in context, multiple meanings | Word recognition, word meaning, words in context, multiple meanings |
| Study Skills | Dictionary skills, communication, outlining, reference skills | Communication, organization, study strategies, time management, test-taking strategies, note-taking, outlining, reference skills |
| Math Concepts and Computation | Number formation, addition, subtraction, multiplication, division, fractions and problem solving | Fractions, decimals, percents, ratios, word problems, Algebra 1, critical thinking and basic algebraic skills |